Set for Friday, October 6, 2023 – 9:30am – 2:00pm
For Info/Question contact Linda Thurman
Our Multi-Industry Connection Day (formerly the Fall Picnic) is an annual tradition perfect for our 3800+ students and countless alumni to establish relationships, network, and discuss career options with engineering and technical professionals from a variety of technical industries.
Participating & Registered Employers & Companies, please see below for day of details.
STUDENTS & ALUMNI: Stop by and show the Engineering & Tech Employers why they should hire a 49er! Check out below who is attending and consider bringing copies of your resume if you are seeking an opportunity.
(No Registration Required and open to all STEM majors/students, faculty, staff & visiting alumni)
Thanks to those students who signed up to Volunteer, Ms. Thurman will be in touch soon!
Location: West Quad Fields, (sandwich between the Belk Gym, Arena & Cone Center Building and Parking Decks)
---
2023 Employer Parking & Item Drop Off
Parking: Parking Maps | Parking and Transportation Services | UNC Charlotte (if you need a map or info. on disability parking)
For those who are parking in the Cone Deck, we ask that you park and unload after you park. We will have volunteers up there to help you.
If you are parking in Union Deck, please drop off your items at the field then go park.
Cone Deck (rooftop) and Union Deck (levels 4-6) are your best option. Visitor levels please, they are clearly marked so no worries there.
South Village Deck (level 1) and East Deck 1 and CRI Deck….offer visitor parking as well, they are a bit of a walk. You can also take our free bus if you want from some of these 'farther away' decks.
The CLT Light Rail also has a terminal stop on our campus, a bit of a walk but we also have a FREE Niner Transit bus service as well that you can pick up at the light rail station and it will get you to the West Quad fields/Cone Center building. To learn more visit: Niner Transit Bus Service | Parking and Transportation Services | UNC Charlotte
---
See Below for More Event Info.:
For 2023, we need to reduce the number of employer spaces to 1) allow for better flow & set up and 2) for potential indoor (rain site) availability. We also aim to have a balanced variety of industries represented.
Questions or Concerns?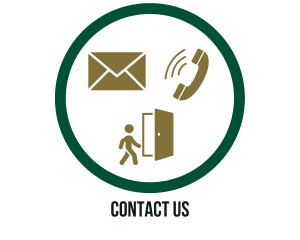 Ms. Linda A. Thurman
Director of Student Professional Development and Employer Relations,
Student Professional Development Advisor and Co-op Coordinator
William States Lee College of Engineering
Office: Smith Building, 228F​
Email: lthurman@charlotte.edu
Phone: 704-687-5024
---
2023 Participants


Aderis Energy, LLC (LCOE-EPIC Affiliate)
Affinity Energy (LCOE-EPIC Affiliate)
Akoustis, Inc.
Altec Industries
American Airlines
Analog Devices
Andritz
Atom Power
AVCON Inc.
Benesch
BMW Mfg.
Booth & Associates
Burns & McDonnell (LCOE-EPIC Affiliate)
Carolina Handling
Carotek
Center for Entrepreneurship & Innovation (special guests)
Charlotte Dept. of Transportation (CDOT)
Charlotte Water
Char-Meck Storm Water Services
Curtis Power Solutions
CVG Group
Deloitte Consulting
Delta Airport Consultants
Delta [v] Forensic Engineering
Dewberry
DiGioa Gray
DNP Imagingcomm America Corp.
Duke Energy (LCOE-EPIC Affiliate)
ECE Power (Electrical Consulting Engineers)
Electric Power Research Institute (EPRI) (LCOE-EPIC Affiliate)
EnergySolutions
Exele Pharma Science, LLC
Gerdau
Giles Flythe Engineers
Graduate Programs: W.S. Lee College of Engineering (special guests)
Huber Technologies
IDE Structural Engineers
Kimley-Horn
Kinectrics
LandDesign, Inc.
Lawrence Livermore National Laboratory
Lockheed Martin
McCombs Steel
McKenney's Inc.
McKim & Creed
Merrick & Company
Moffatt & Nichol
Multi-Dimensional integration
NC Dept. of Transportation
NC Electric Cooperatives
NCEES: National Council for Examiners for Engineering and Surveying (special guests)
Nederman Shared Services, LLC
Norfolk Naval Shipyard
Northrup Grumman-Synoptics
Novo Nordisk
Onward Energy, LLC (LCOE-EPIC Affiliate)
P&G (Proctor & Gamble)
Pike Engineering (LCOE-EPIC Affiliate)
Power Engineers (LCOE-EPIC Affiliate)
Power Relaying Solutions, PLLC
Santee Cooper
Schnabel Engineering
Schweitzer Engineering Laboratories (SEL)
Sealed Air
Shurtape
Siemens Energy (LCOE-EPIC Affiliate)
Smith Seckman Reid, Inc.
Southern Industrial Constructors
Spectrum
Talbert, Bright & Ellington
Terracon Consultants, Inc.
Timmons Group
TLV Corporation
TÜV SÜD Global Risk Consultants
University of Tennessee: Space Institute (special guests)
US Conec LTD
Vanderweil Engineers
Wharton-Smith
Wiley Wilson
Yokohama Tire
MAPS will be selling CoENGR shirts at event